How We Help
Health Navigation
Health navigation is what Medcor Canada does for employers and their employees who would otherwise be bound to the traditional healthcare process.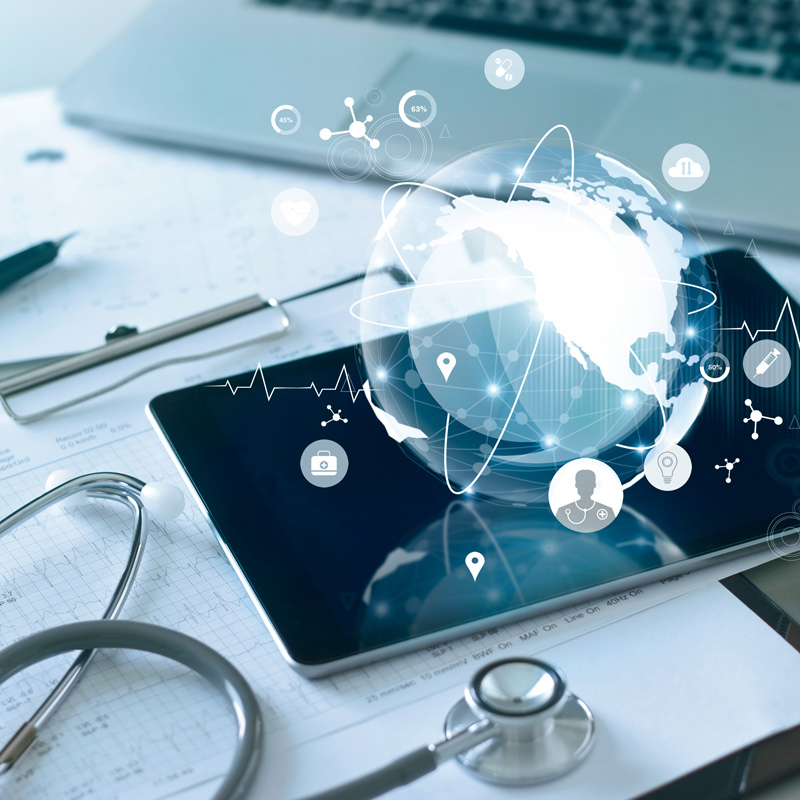 We answer the important questions that often get overlooked in the traditional healthcare process: 
Health navigation is delivered through workplace and construction employee clinics,
telehealth
solutions like injury and illness triage, safety services and
employee wellness
programs. 
Medcor simplifies the complex world of healthcare by navigating people to the right level of care, at the right time and in the right place. We achieve positive results by integrating our innovative services, dedicated staff and proprietary systems and software. 
We identify the injuries that truly only need first aid using our proprietary technology, care protocols, algorithms and patented assessment methods. 

Many injuries that need more care than first aid can still be treated by Medcor onsite, saving productive time at work and offsite medical costs. 

When a referral is needed, we send patients to the appropriate level of care. Unlike many clinic providers, Medcor does not operate a chain of offsite healthcare facilities that benefit from the increased utilization of referrals. Because our financial model is not tied to making a profit from insurance claims, we can freely guide workers to the best place for their care. 

Sometimes an employee's health concern can wait for offsite care until after work. We use evidence-based medicine to make smart decisions about when to recommend offsite care. 

With a Medcor clinic onsite, we can help employees make the most use of modified and alternate duty. We are there to track their recovery. Medcor telehealth gives the option for remote return-to-work clearances. 

We do onsite drug and alcohol testing, audiometric testing, respirator fit testing and fitness for duty exams. Doing these onsite is a big cost saver. 

Medcor promotes Guiding Health Principles for wellness. We support safety programs through data trend analyses, safety program development and safety staffing and training. These services work together to help you create a safe, healthy work environment that minimizes the risk of injury. 

Our technology captures click feedback data for our employee encounters, whether in person or virtually, that facilitates consistency in delivery of care, documentation, reporting and trend analyses, and monitors outcomes for our own quality assurance programs. 
How Medcor Navigates Employee Health
Facilitate Wellness and Prevention
We help keep your workers well by caring for their overall health, supporting worksite safety and promoting Guiding Health Principles.
Intervene at the Pre-Claim Moment
With our 24/7 nationwide availability and convenient access to care, Medcor provides early intervention, getting health incidents on the right track, right away.
Deliver Evidence-Based Care
We evaluate and treat health concerns with evidence-based medicine — medical best practices founded in science and backed by research.
Prevent Overtreatment and Overprescribing
Our focus on providing only treatments that are effective means the cost-generators of unnecessary care are avoided.
Reduce Worksite Hazards
Through injury trend tracking and on-the-floor guidance, Medcor helps identify common sources of injury, working to prevent further incidents before they happen.
Remain Neutral and Transparent
We're compatible with all insurance plans, provider networks and third-party administrators. Our business model is not tied to insurance claims.
Technology-Enabled Healthcare
Our proprietary technology powers our assessments. It ensures that evidence-based medicine informs our care recommendations every step of the way.
Provide Convenient Onsite Treatment
With our onsite clinics and telehealth solutions, most health concerns can be resolved without needing to go offsite for care.
Administer the Right Level of Care
Minor cases are treated with first aid. More serious cases are given the attention they need and referred to in-network providers when appropriate.
Promote Safe Return to Work
Whether an employee is out of work due to injury or illness, our systems are built to get employees back to productive work as soon as safely possible.
Make Timely Offsite Referrals
When referrals are necessary, we streamline network access for efficient and effective services.