What We Do
Employee Health Clinics
Onsite health clinics for your workplace help keep your employees from getting lost on the trail of the traditional healthcare process. This improves your employees' health and wellbeing while preventing overtreatment and avoiding unnecessary claims.
Medcor's onsite clinics also provide health navigation — guiding injured and sick employees to the correct level of in-network care only when medically necessary and their needs cannot be handled by the onsite clinic's scope of care. This approach provides a better experience for employees while removing the burden from employers. With an onsite health clinic from Medcor, you can provide prompt access to quality care while controlling your overall costs.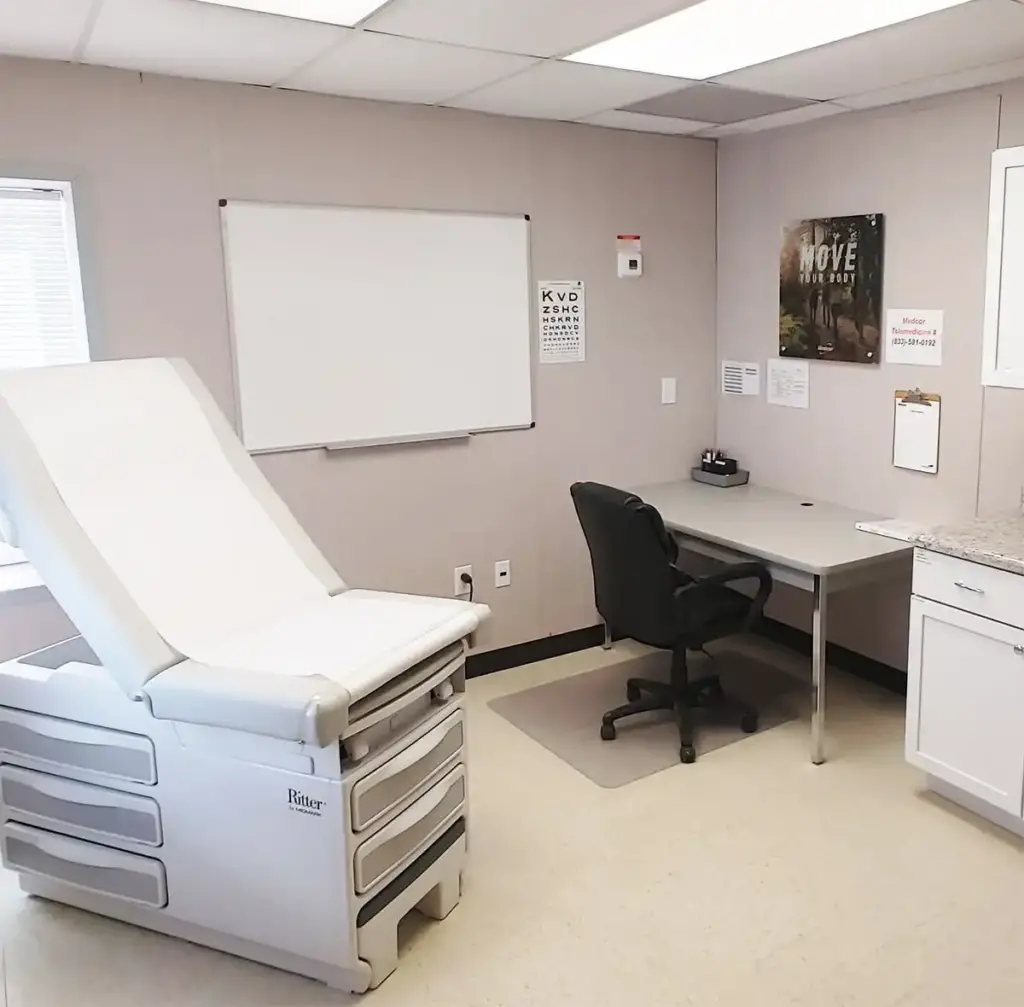 How Can an Employee Health Clinic Benefit Your Company?
Medcor's onsite and mobile clinics boost employee wellness and productivity through accessible, quality care while lowering healthcare costs through reduced risk and fewer unnecessary referrals and claims. Employees get flexible care to meet their needs, reducing their time away from work to obtain care.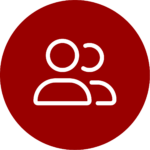 Promote Healthy Workforces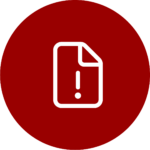 Prevent Unnecessary Claims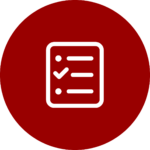 Assist in Navigating OSHA Incident Reporting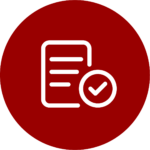 Mitigate Risks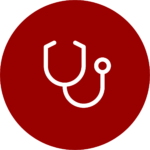 Increase In-Network Provider Utilization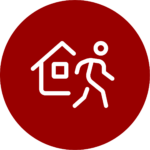 Facilitate Safe Return to Work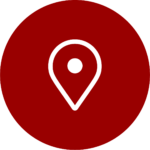 Provide Consistent Care Across Locations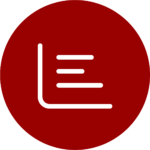 Maximize the Use of Health Data for Reporting, Analysis and Prevention
Full-Time Coverage Options
Medcor provides services across the U.S. and Canada. Our onsite employee health clinics offer coverage from part-time up to 24/7. Medcor's clinics integrate seamlessly with Telehealth solutions such as injury and illness triage, as well as on-location safety services to complement the onsite care delivered at clinics and achieve the most comprehensive health navigation.
Our clinics may be utilized by employees, families, contractors or even the client's customers. Clinics are tailored to the specific needs of the client to provide the best outcomes and support for their workforce.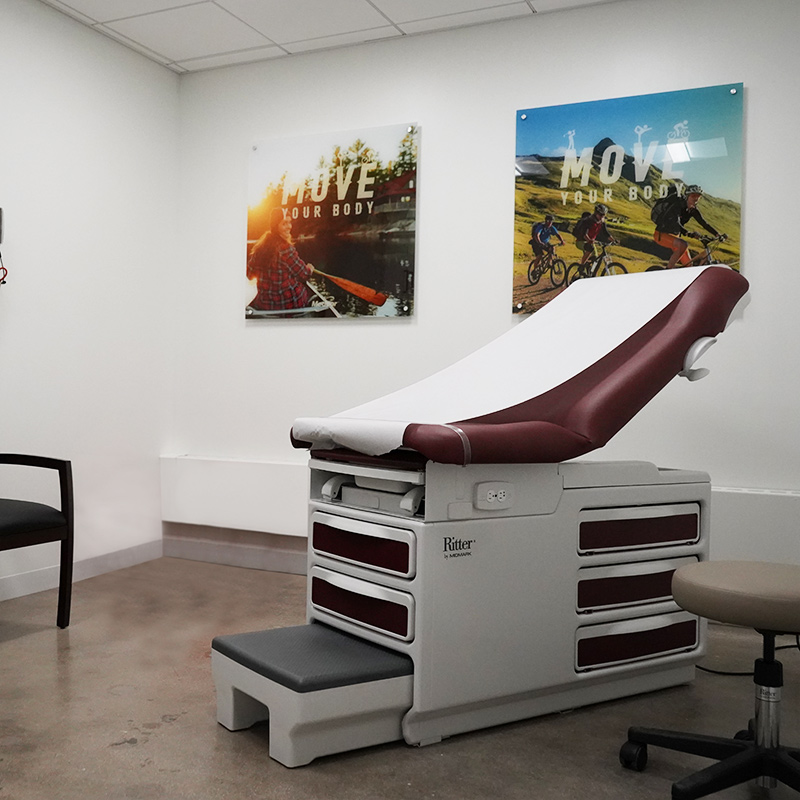 Permanent Onsite Clinics
For situations where a permanent clinic structure makes sense, our onsite clinics can be staffed by a wide range of healthcare professionals to help you provide exceptional care to your employees. These clinics have the look and feel of an offsite (traditional) clinic, but the benefit of easy access for your employees, friendly staff and decreased healthcare costs for you.
Learn More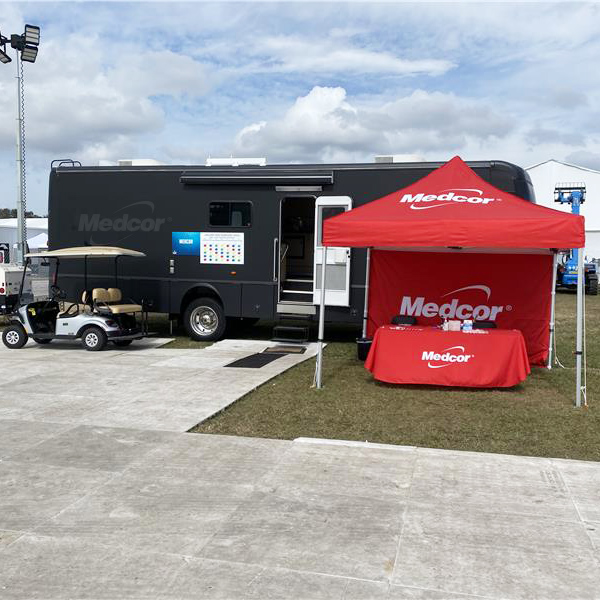 Flexible Mobile Clinics
Not every worksite is suited to a permanent clinic structure. In these cases, Medcor has mobile clinics that can be rapidly deployed for a variety of situations. Whether you need care for your employees across a series of changing locations or you need access to an onsite clinic for a short period of time, our mobile clinics provide all the skilled care your employees need without needing a permanent home.
Learn More
88.5% 
Resolved onsite by Medcor 
30+ 
Years since Medcor opened its first clinic 
Medcor Provides Experienced Staff for Your Clinic 
Clinics are staffed by Medcor's specially trained health professionals according to each clinic's scope of care. These health professionals include physicians (MD and DO), Physician Assistants, Nurse Practitioners, Registered Nurses and Onnsite Health Technicians (such as EMTs and paramedics). Our clinical quality assurance process uses technology in our clinics to measure and analyze outcomes, which in turn helps us continuously fine-tune our standards, training and tools. 

Physicians (MDs & DOs) 
Doctors who diagnose and treat illnesses and injuries 

Physician Assistants (PAs) 
Licensed medical professionals who work with a physician to provide direct patient care 

Nurse Practitioners 
Can perform standard patient examinations, referring their findings to MDs or Pas 

Registered Nurses 
Coordinate with patients on their care and provide advice on a variety of health conditions 

Onsite Health Technicians (EMTs & Paramedics) 
Perform emergency treatment including triage, CPR and other life-saving functions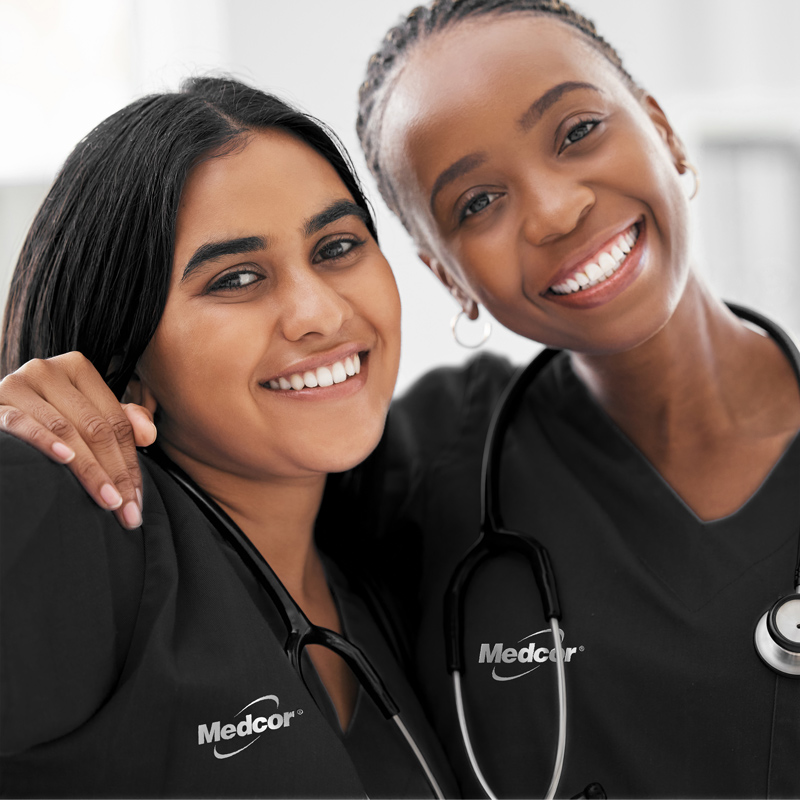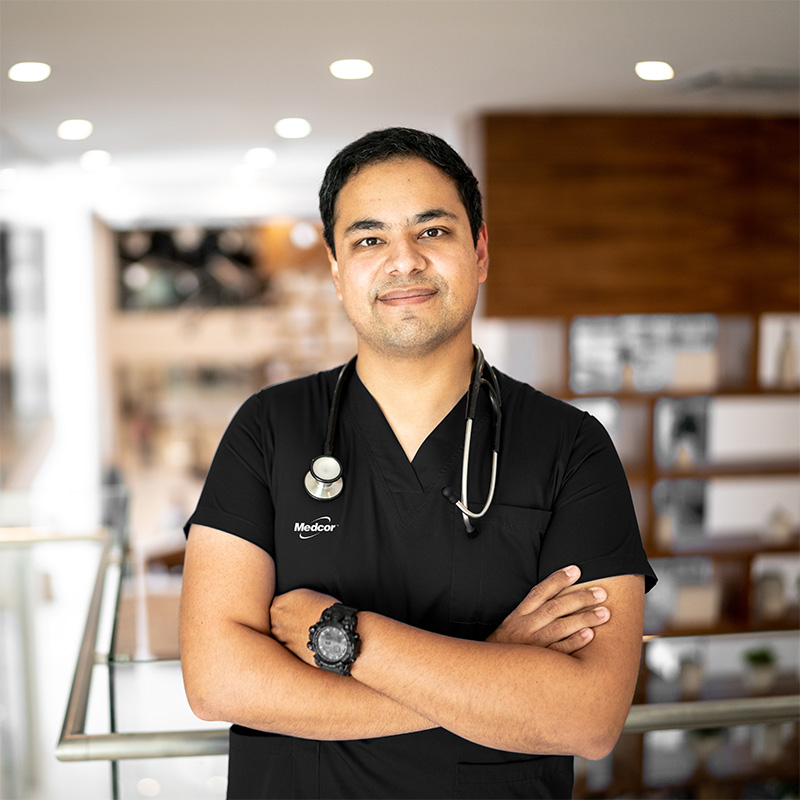 The Medcor Client Portal
Medcor's sophisticated systems and software manage clinic operations, OSHA recordkeeping and customized reports for trend analyses. Electronic medical records and e-prescribing streamline clinic visits. Within our client portal, you can interact with the data that Medcor's software captures and see what your clinic's health statistics look like.