Teletriage
Direct to Nurse Access with Medcor Telehealth
Medcor's technology-enabled healthcare services such as teletriage provide solutions to some of the most urgent and expensive workplace health problems. See why more than 525,000 locations use Medcor's telehealth services.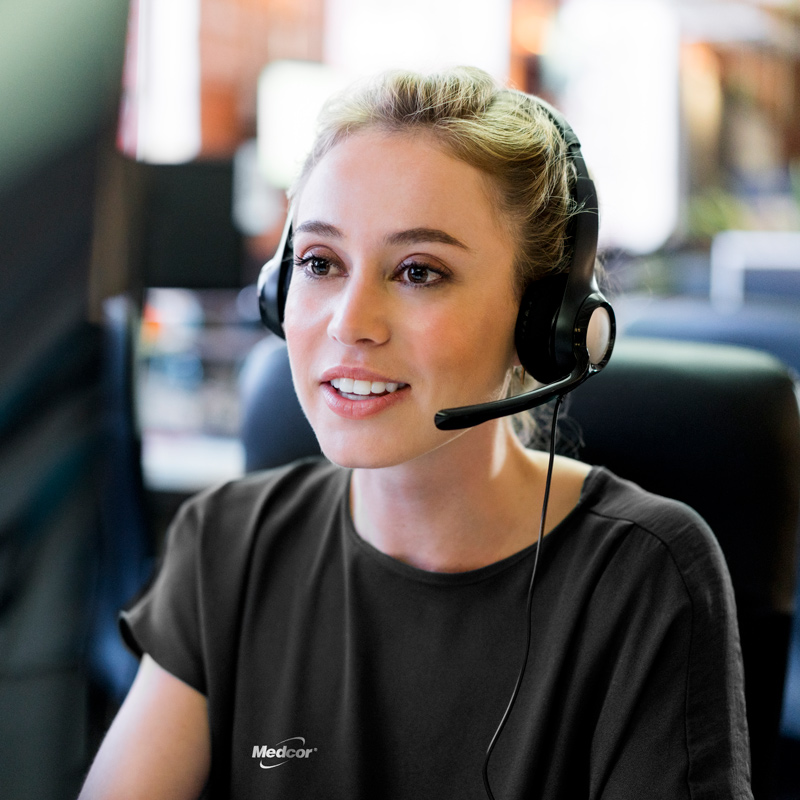 Telehealth vs. Traditional Care
Medcor simplifies the healthcare process so employers can take the best care of their workforce and still achieve their overall goals of reducing workers' compensation costs and improving injured worker outcomes. A visit to the emergency department is 10x more expensive than urgent care and 12-13x more than an office visit. By navigating your employees to the right care, at the right time and in the right place prevents unnecessary claims and allows for higher utilization of in-network services when appropriate resulting in medical cost control.

Our direct-to-nurse access model delivers better results with early intervention by answering 90% of calls in under 60 seconds allowing our nurses to begin assessing the injured worker in real time.

Our 24/7 injury triage solution is customized based on the needs of the organization, large or small. It provides clinically safe and consistent recommendations with the utilization of evidence-based medicine combined with our proprietary system and patents. Teletriage is a pre-claim solution to help manage injury response, work clearance and reporting for employers, insurance carriers, brokers and TPA's.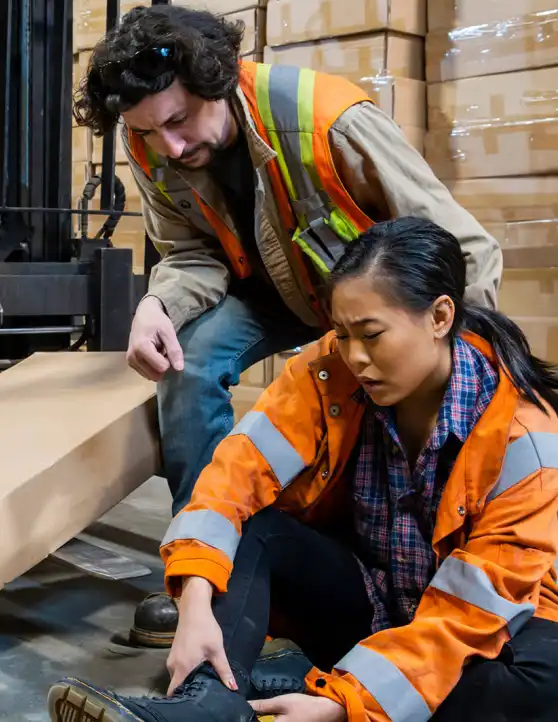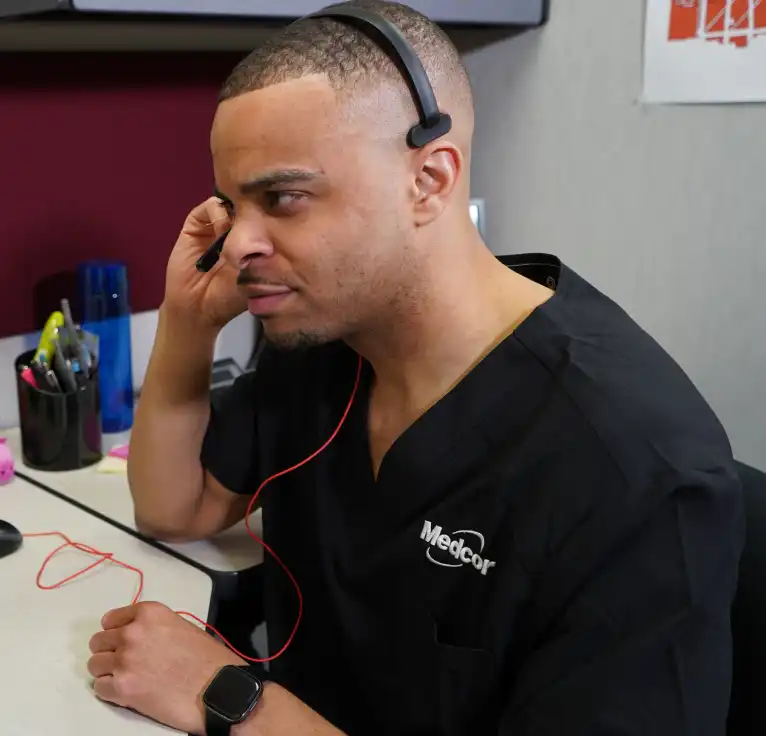 Medcor: Making a Difference For You
98%
Caller agreement with triage recommendations
42%
of injuries resolved with first aid recommendation
6:1
Average return on investment
Medcor Telehealth Triage Benefits
Medcor's injury & illness triage services facilitate injury reporting by providing workplaces with a standardized process for how employees should handle workplace injuries. Our software automatically sends detailed reports after each call. Our client portal gives you access to this data and enables you to perform tasks such as run customized injury trend reports or request call recordings. Here are some of the benefits of using Medcor's telehealth triage services.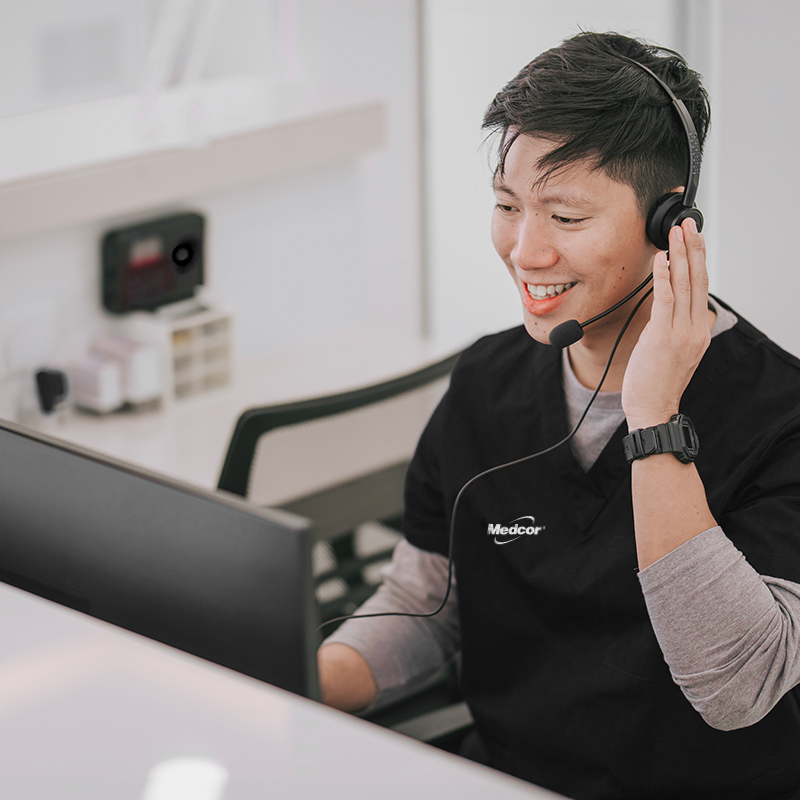 Injury & illness triage reduces the number of incidents that are unnecessarily in the healthcare system. Prompt injury assessment with proprietary technology has resulted in 42% of injuries resolved with first aid recommendation and 98% agreement rate with nurse recommendation.

Patented assessment methods identify the level of care needed to address a health concern, which eliminates unnecessary emergency room and off site visits. Improving return to work rates and reducing unnecessary costs.

When triage is implemented across locations, a consistent injury-reporting procedure is established. New incident reports average 80% within 24 hours and 90% within 72 hours, reducing incurred costs, litigation rates and claim open times.

Telehealth real-time API/EDI data feed enhances communication between Medcor and client systems and improves accuracy of data collection and reporting.

Create protocols and improvement plans with data and performance reporting provided from triage summaries.

Because injury and illness triage immediately documents injury cause and the level of care needed, it helps adjusters quickly determine workers' comp compensability.

The data that triage collects helps risk engineering and predictive modeling be more effective. It also enhances the ability to respond faster to policyholders.

6:1 average ROI. Triage pays for itself and is its own profit center. Aids in account retention. Satisfied clients have no reason to leave.

All calls are recorded in their entirety.
How Teletriage Works
By using Medcor's teletriage solutions, employers can avoid unnecessary workers' comp claims and OSHA recordables. Here's how it works:
An employee sustains injury or illness on the jobsite
The employee contacts their supervisor
The supervisor calls Medcor's 24/7 injury triage to connect with a registered nurse
The telephone triage nurse assesses the severity of the injury and either advises on First Aid or where to seek further treatment